ECOtanka megaTANKA 2000ml Single Wall Bottle
megaTANKA 2L is ideal for the whole family to top up from on a day trip or when out camping, or use it to store milk or beer, or brew beer! :-) The 2L bottle gives you a days supply of liquid that can stay clean and fresh throughout the day. This holds a volume of 2 litres (8 standard size glasses), are ultra light and measure approximately 255mm from the bottom to the top of the stainless steel area.
megaTANKAs have their own poly spout lid and full stainless steel lid, they are the only bottle that does not fit the standard ECOtanka lid range. megaTANKA KOOLER covers are also available, please see below.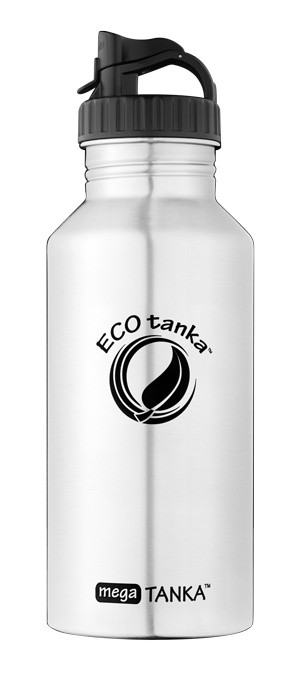 mgeaTANKA
w/2L mega PP lid
Volume: 2000ml
Stainless Steel 304 18/8
Logo: Black Laser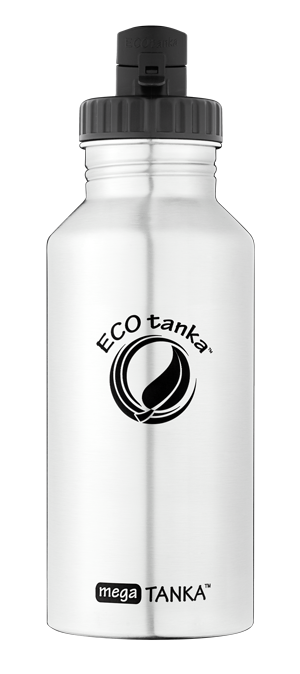 mgeaTANKA
w/2L mega PP lid
Volume: 2000ml
Stainless Steel 304 18/8
Logo: Black Laser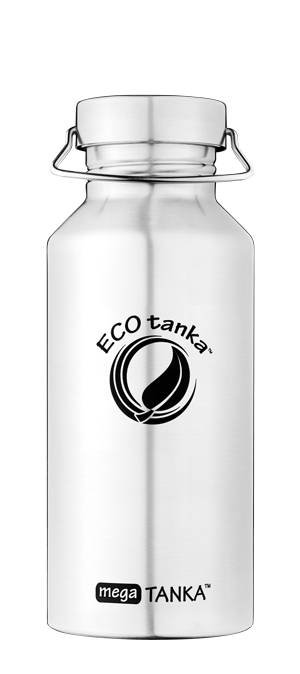 megaTANKA
w/2L mega S.S. lid
Volume: 2000ml
Stainless Steel 304 18/8
Logo: Black Laser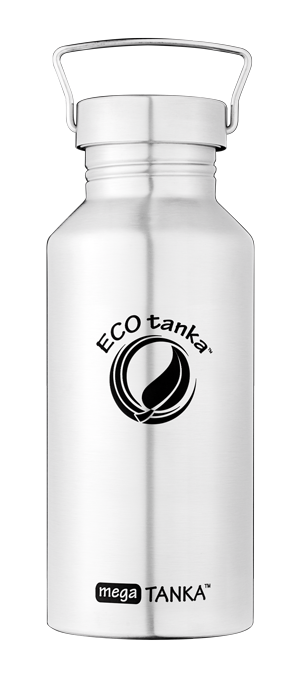 megaTANKA
w/2L mega S.S. lid
Volume: 2000ml
Stainless Steel 304 18/8
Logo: Black Laser
2L MEGA PP and 2L MEGA Stainless Steel Lid Options
The 2L MEGA PP lid is a big lid that has been well designed for this bottle size. The lid has a good grip all the way around the lid so you can get it tight to make sure it is sealed. The spout has been designed so you can pour or drink directly from the bottle and the spout stopper/cover has a second seal that is easy to click lock so the spout will not leak. Also, the cover folds completely back which makes drinking directly from the bottle easier.
The 2L MEGA Stainless Steel lid is an alternative to the 2L MEGA PP lid. This lid is a 100% pure stainless steel that fits over the outer rim of the bottle along with a wide pure stainless steel handle for easy holding.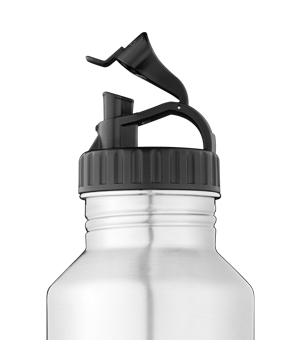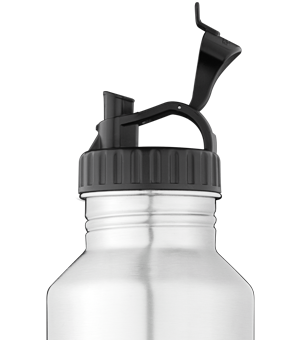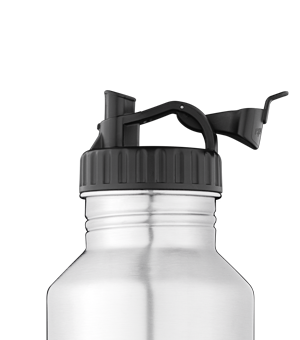 Bottle Specifications
The specifications in this page are only for the megaTANKA bottles and do not include the lid or kooler cover specs. To view the material specifications for other product parts for this bottle, please visit each product page.
​​​​​​​This product is made from Stainless Stainless 304 18/8 (1.4301), Austenitic steels.
The material contains 18% Chromium and 8% Nickel
The product material is FREE from Lead and other contaminants.
This product does not contain an internal coating and is FREE from any other chemicals.
Stainless Steel Origin: China
Bottle height: 255mm +/- 0.4
Bottle Weight: 307grams +/- 5g


Bottle Diameter: 109.5mm
Bottle Opening: 65mm
Bottle thickness: 0.5mm +/- 0.02
(material used)
Painting Types
​​​​​​​Painted bottles are painted with a non-toxic environmentally friendly BPA & BPS paint.
Bottle paint finishes types: Standard transparent finish, solid matt or gloss finish and powder coating with matt, gloss or textured finish.
Logo Printing Types
Silk Screen Printing (coloured logo): Printed using a high quality non-toxic environmentally-friendly German paint/ink. A hardener is also added to the paint/ink to make it set stronger and more durable.
Black laser printing: Laser printed to stainless steel finish only, etches the logo in a black/dark brown colour on the bottle that will never come off.
White laser printing: Laser printed to both stainless steel finish and painted bottles, etches the logo in a stainless colour variation on the bottle that will never come off. White laser printing gives a nice silver colour logo colour to painted bottles.
ECOtanka values quality and safety. In order to make sure that our products are 100% safe and long-lasting, we test all of our material parts that come in contact with liquid or food. Material testing is done in stages with the first major test completed by a certified independent testing lab, this is completed every 4-5 years. The second test is completed by the wholesale supplier of the raw material or the main production factory a certified independent testing lab. The third test is carried out by our own team using a number of methods as follows:
1. A stainless steel liquid colour test to confirm the stainless steel type.
2. A spectrometer test which takes an analysis of the material makeup to verify its quality.
The materials we test are as follows:
- Stainless Steel for Bottle material
- Silicone for Seal material
- PP for Plastic Lid material
- Stainless Steel for Lid material

​​​​​​​Our testings are mostly as per EU standards. From time to time, we carry out FDA testing as well. As testing samples, we provide one product type for each material category.
To view our latest test results, please click on the following document below:
2018, July SGS Report ​​​​​​​
​​​​​​​2018, July BV BPA & BPS Report
Care Instructions:
ECOtanka bottles are very easy to care for: simply wash and rinse well the same as for your dishes. Alternatively, baking soda and warm water can be used to cleanse and freshen your bottle. They may be sterilised with boiling water. Do not place this bottle in the freezer.
Our latest range of laser logo printed single wall products are dishwasher safe, although we recommend handwash.
For more detailed care instructions, please click here.
Packaging
The packaging for all ECOtanka products is 100% Plastic-FREE and environmentally-friendly. From Factory to End Consumers, Less Packaging Waste.
To learn more about our packaging, please click here.
2 Year Warranty
All ECOtanka products come with a 2-year warranty against faulty manufacturing. If you have a problem with your bottle or lid, you can contact us or find out more information here: support.ecotanka.com
ECOtanka KOOLER COVERS
megaTANKA KOOLER COVERS are insulating covers that keep your ECOtanka cool for much longer. They are made from neoprene (wetsuit) material, are durable and soft, giving extra grip, colour and protection for your bottle along with a handy adjustable carry strap.
Summer Tip:
To make a drink that stays cool for hours in summer, fill your bottle with ice cubes, top with water then fit a kooler cover. The megaTANKA bottle has a very big wide mouth, allowing ice cubes to be used for an instant cold drink. Please do not place your ECOtanka in the freezer.
megaTANKA KOOLER covers are currently available in a number of colours, please see kooler cover sections for more details.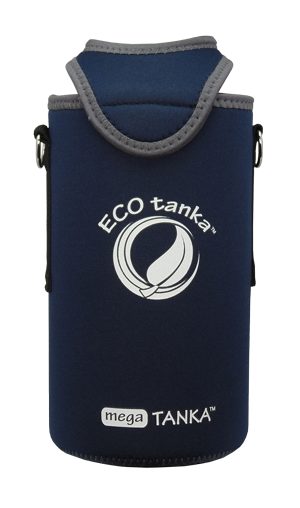 ECOtanka mega
KOOLER COVER Blue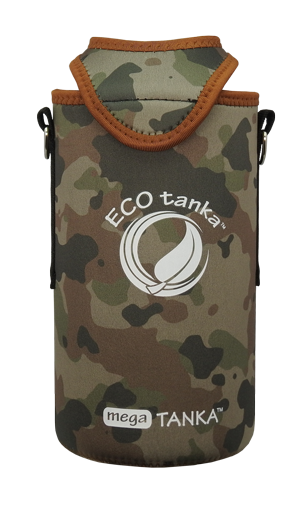 ECOtanka mega
KOOLER COVER Camo
Find the closest shop or online store to your loction
through our global "Where to Buy" directory system.